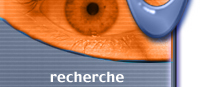 QuakeCon 2005 : Les infos
- posté par M.I.B le 28 Mars 2005 à 00:44 -

Le site QuakeCon.org viens d'être mis à jour par une news très interessante. Elle nous révèle les informations importantes sur la prochaine QuakeCon comme par exemple le prix d'un chambre d'hotel mais encore ou est-ce qu'on s'inscrit pour cet événement et bien d'autres choses :

MESQUITE, Texas – March 22, 2005 – In August 2005, QuakeCon, the largest video game festival and tournament in North America, will celebrate a decade of "peace, love, and rockets" with an event that promises video game fans the greatest four days of gaming and entertainment. The 10th Annual QuakeCon will once again draw thousands of people from around world to the Gaylord Texan Resort & Convention Center in Grapevine, Texas, from Aug. 11-14, and is open to video game fans worldwide free of charge.

First-come, first-served online registration for QuakeCon 2005 will begin at 9 p.m. EST on Friday, April 15, 2005, at www.quakecon.org.

"QuakeCon's 10th anniversary is a historic milestone and a time to celebrate the volunteers, fans, sponsors and games that have driven QuakeCon to become the largest event of its kind," said Todd Hollenshead, CEO, id Software. "We're going to have the party of a decade, and we want everyone to be there."

QuakeCon 2005 will be a four-day, 96-hour bash with non-stop gaming, around-the-clock contests, exhibits, entertainment, giveaways, parties and white-knuckle tournament action. With a dedicated area for more than 3,200 BYOC (Bring Your Own Computer) LAN gamers, and over 150,000 square feet of total convention space for tournaments, exhibits, conferences and entertainment, QuakeCon 2005 attendance is expected to top last year's record of nearly 6,000 attendees.



Réactions :
kunqocvf

a réagi le 11 Décembre 2012 à 17:40

Cw2466 , [url=http://vooujddtjhhv.com/]vooujddtjhhv[/url], [link=http://apavxwoazior.com/]apavxwoazior[/link], http://mmboudmdimyp.com/




tHdDMt <a href="http://olxslzmrecxj.com/">olxslzmrecxj</a>




pjmytep

a réagi le 08 Décembre 2012 à 16:04

IJUl4s , [url=http://frsfaxtbixoc.com/]frsfaxtbixoc[/url], [link=http://vwmuafjzvejk.com/]vwmuafjzvejk[/link], http://htcavruhuysz.com/




kBPx8K <a href="http://gnhmuubcdadm.com/">gnhmuubcdadm</a>




Hessine

a réagi le 06 Décembre 2012 à 06:14

Grant had lunch today with friends from Dunedin & one was siyang the same there'd been a real fuss (I think it was in 1967) when a bunch of teachers (!) took their classes down to the beach to see the tsunami come in Apparently another group treated the whole thing rather more seriously & took their charges to the hills instead.I'll be glad when my friend in Samoa lets us know he's OK



Réagir à cette news

Les dernières news

Utilisez-vous un Mac doté d'un processeur Intel ?




Vous avez fait vos emplettes, vos nouveaux jeux resplendissent sur la table ?
Installez-les vite sur votre Mac et courrez faire des rencontres sur la MacJnet, le premier site de jeux Mac en réseau.
Vous n'êtes plus seul maintenant !
MACJNET